HSE Policy
Daedong Metals is based on the management philosophy of respect for people.
The key elements of our management are H(Health), S(Safety), E(Environment) to make accident-free workplace and environment-friendly enterprise.
We try our best to accomplish NO.1 company in the global casting industry, which brings our Customers, shareholders and employees happiness with proactively controlling environment, safety and health.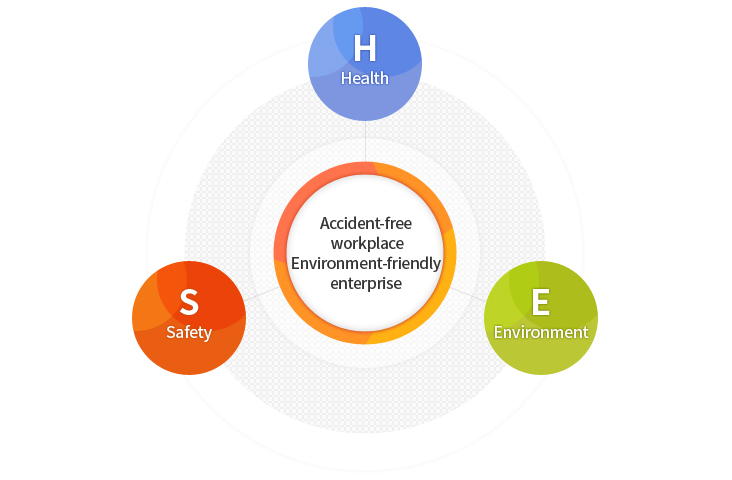 Daedong Metals solves problems promptly that are occured from production process through Environment and Risk evaluation.
Daedong Metals prevents Industrial accidents and Occupational disease with making comfortable workplace.
All executives and staff members participate voluntarily in HSE activity.
Understanding domestic and foreign HSE regulations, we tighten internal regulations.
Keep UN Global Compact
Daedong Metals Co., Ltd.
General Safety And Hygiency Supervisor CEO Kwon Tae Kyung
HSE Certification